Having an air conditioning system promises to keep you cool during hot weather. However, it's important to remember that proper maintenance is required to ensure that your air conditioner maintains its performance over time. Not sure how to go about it or even where to start? Don't panic, we'll explain everything !
How to clean your air conditioner step by step ?
Every air conditioner comes with a user manual. In it you will find the steps to follow for installation and settings, but also details about maintenance. It is best to follow the manufacturer's instructions, as there are certain features that distinguish one air conditioner from another. Nevertheless, the steps are essentially the same.
So if you don't have your manual at hand, you can always use the following procedure as a guide:
– Turn off your air conditioner and unplug it for safety.
– Open the front panel by lifting the front cover. If you manage to remove it completely, it will be even better because you will have more room to manoeuvre.
– Remove the filters.
– Wipe the hoses and other parts in the air conditioning unit with a clean cloth. Otherwise, remove the dust with a hoover.
– Clean the filters using a hoover which will effectively remove dust and other particles.
– Wash the filters. A sponge soaked in soapy water will do.
– Rinse thoroughly with clean water, ideally lukewarm.
– Air dry at room temperature. Be careful not to expose the filters to direct sunlight.
– Replace the filters and close the indoor unit.
– Do the same for each block if you have several indoor units.
– Move on to the outdoor unit. Remove cobwebs, leaves and other debris that may clog the unit and limit its performance.
– Wipe with a damp cloth to optimise cleaning.
– Empty the condensate tray, clean it and replace it
– Clean the outer surface of each block with a slightly damp sponge or soft cloth.
Your air conditioner is now clean. Make sure there are no more traces of moisture before plugging the unit back in and turning it on.
These few simple but delicate steps are enough to extend the life of your air conditioner by protecting it from many risks of malfunction. Nevertheless, if you are not very comfortable with DIY or if you are not sure of how to go about it, don't hesitate to call in a professional who will intervene quickly to guarantee a perfect result.
Don't forget to ask for an estimate before the intervention. Furthermore, it is more advantageous to sign a maintenance contract, especially if the refrigerant in your air conditioner exceeds 2 kg. A technician will both clean the unit and check that components such as filters, electrical cables and the sealing system are fully functional.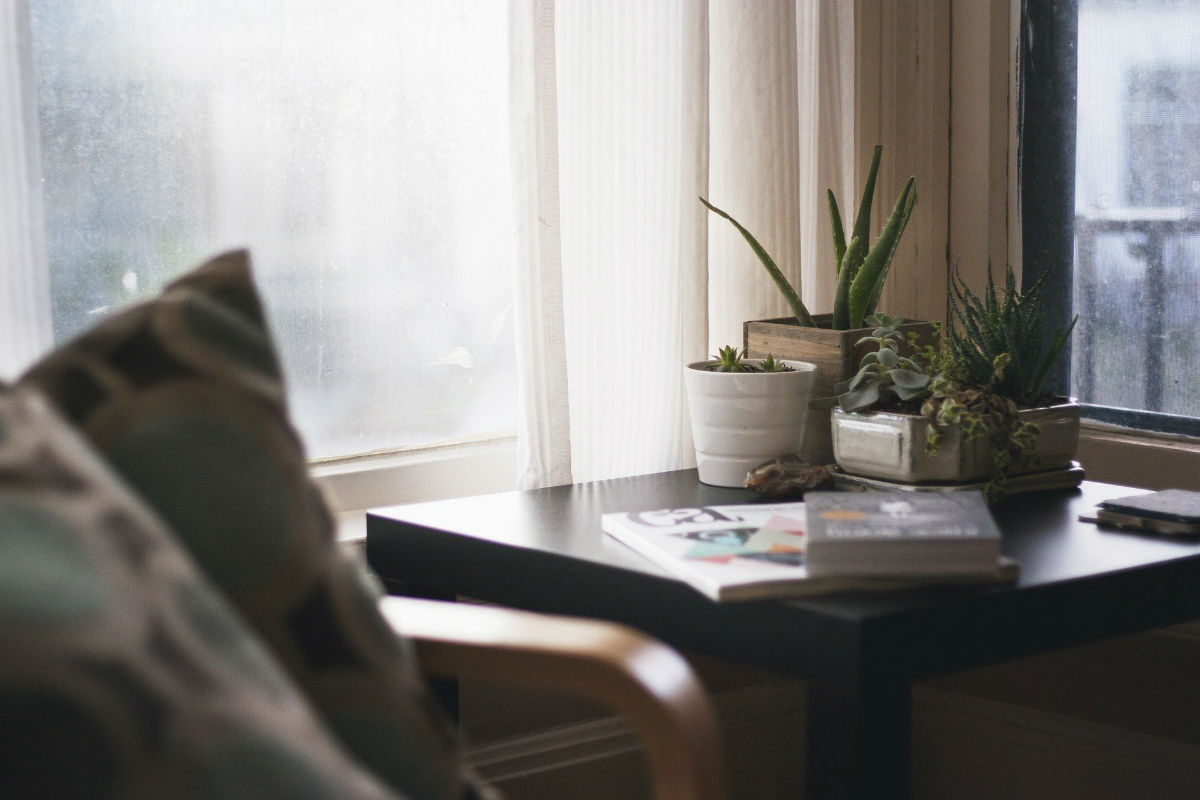 How often should I clean?
It is quite difficult to give a precise frequency as the recommendations vary according to the model. Again, the most important details are given in the instructions.
As a general rule, the filters should be cleaned every 2 to 3 weeks during the period of use. If your air conditioner has air purification functions, the purifier in question will need to be cleaned every three months. For the air freshener, schedule a service every 2 to 3 months. Note that some air conditioners have indicator lights. They light up when the filters need to be cleaned.
The refrigeration specialist or air-conditioner should service units containing at least 2 kg of refrigerant once a year. At the end of the service, the professional will give you a certificate. Note that this maintenance is compulsory. If you do not comply, you risk a fine.
In the event of a breakdown, call a specialist as soon as possible, even if the next compulsory maintenance date is still a long way off.
Clean your air conditioner cover if you have one
The air conditioner cover is an ingenious invention. Its main function is to conceal the unit and thanks to its design, it becomes a real decorative element. There are models for both indoor and outdoor units, giving you the opportunity to ensure visual consistency between the different elements.
The air conditioner cover is designed to ensure optimal operation of the unit. It has strategic and aesthetic openings. Dust and other residues can be deposited in the cover, which can limit the performance of your air conditioner. It is therefore necessary to clean the air conditioner cover regularly.
When cleaning, take the opportunity to vacuum. Depending on the material, a small amount of soapy water on a cloth or sponge may improve the result.
Don't have an air conditioner cover yet ? It's never too late to get one. Go to a specialised website such as Cache Clim and take advantage of a made-to-measure solution to ensure the perfect integration of the accessory in your home. Colour, dimensions, material, shape… you decide on every design detail. The manufacturer will advise you on the most appropriate type of maintenance to maintain the decorative appeal of the clim cover over the long term.
If you follow these tips, you will find that frequent shutdowns, breakdowns, energy consumption and other problems will be considerably reduced. Regular cleaning and checks will optimise the operation of your system. Don't forget to consult a specialist at least once a year.