Aluminium is not only an extremely durable material, but it also has aesthetic properties that are convincing more and more people who want to renovate or furnish their exteriors.
If you would like to design your terrace from this material, for example, we will give you some valuable tips on how to get started.
What is an aluminium terrace ?
When designing a terrace, people often tend to use concrete slabs or a mineral covering that is considered durable and solid. Wood is also a very popular material because it gives a very aesthetic and "natural" result. However, the contribution and advantages of aluminium should not be overlooked, as it can also be used to make a terrace!
Thus, an aluminium terrace is most often made up of boards, laid either on a slab or a natural floor in addition to concrete blocks. The boards are fixed to wooden or aluminium joists which are placed directly on the blocks or wedges. The result is a terrace that combines the advantages of a contemporary design with the benefits of a comfortable and aesthetic covering.
The strengths of an aluminium deck
Aluminium decking is light
The main advantage of aluminium is its lightness, compared to other materials used for outdoor applications. You will therefore have no particular difficulty in having an aluminium structure installed in your garden or on your terrace, as the weight of the material is insignificant.
This lightness is offset by the fact that it is very stable and long-lasting. Quite simply, because aluminium is a rot-proof material, you are likely to keep your structure for a large part of your life.
Aluminium decking is strong
The strength of aluminium is well proven. This material is capable of withstanding multiple stresses throughout its life, and you will be able to keep your deck in good condition for many years, without noticing any deformation or any particular defect.
Aluminium decking is waterproof
Unlike other "natural" materials that regularly need special treatment or maintenance, aluminium is perfectly waterproof throughout its life. Of course, this should not prevent you from maintaining your decking from time to time, but you should know that a basic treatment is simply unnecessary in this case, as aluminium retains all its properties for years!
Aluminium decking is waterproof
Waterproofing is an essential feature of aluminium. Unlike materials such as wood, which must be treated regularly, aluminium is naturally weatherproof. This means you don't have to worry about the longevity of your installation and its durability over time. Aluminium is a material that is naturally protected against corrosion, unlike some ferrous metals that tend to rust over time.
Aluminium decking is environmentally friendly
Aluminium is a material with a reputation for being healthy and environmentally friendly. It is quite simple: its recycling rate is estimated at 100%. It is therefore not surprising that professionals and the high-tech industry are very interested in this material, which is considered by many to be the "material of the future".
For those who wish to know more about the origins of aluminium, it comes directly from bauxite, which is no less than the third most abundant natural resource on Earth. Not only are the world's reserves abundant, but the process of transforming the ore uses only 50% of the electrical resources.
Aluminium decking is insect, fire and weather resistant
It seems natural that you should wonder about aluminium's natural resistance to fire and weathering.
The reason for this is simple: aluminium is a heat-reflecting material, so it stores very little heat. This is also why aluminium is used in cosmonauts' suits! So don't worry if you're planning a summer barbecue: your aluminium decking can be exposed to sparks or flames without the risk of melting.
In addition, it should be noted that aluminium is particularly resistant to insects, termites and other carpenter ants.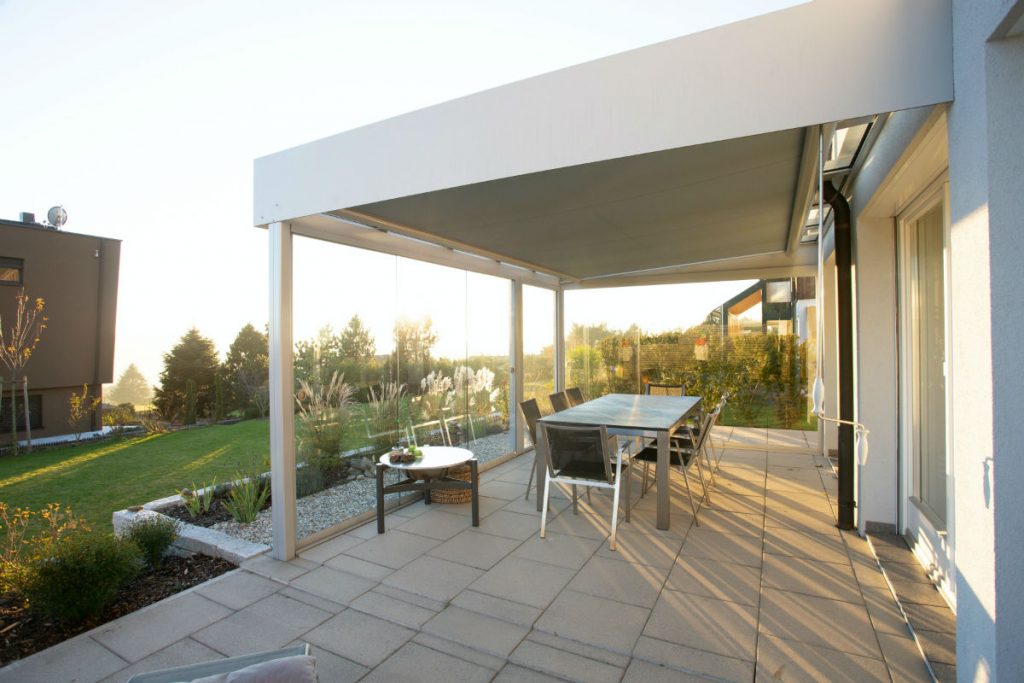 Aluminium decking is aesthetically pleasing
Aluminium is a particularly aesthetic covering, which can be available in a wide range of colours: you can choose an aluminium covering that looks like wood or any other covering you like, depending on the circumstances (near your swimming pool, ground level terrace, etc.). Here is a good address if you are interested in an aluminium terrace: https://www.mcmel.eu/en/floors
Aluminium decking complies with current standards
The design of your aluminium terrace must comply with the latest regulatory standards. This is good news, because aluminium complies with the various regulations in force, particularly in terms of safety. You can therefore have an aluminium railing installed near your terrace or around your swimming pool, for example.
Aluminium decking is thermally conductive
If you're worried that you won't be able to walk barefoot on your aluminium terrace as summer approaches, don't worry: aluminium has ideal heat-conducting properties for a terrace. This means that it stays cool even in direct sunlight, so that you can enjoy your terrace comfortably at any time of the day.
Aluminium decking has good adhesion
The coating on aluminium decking boards contains particles that keep slipping to a minimum when the surface is wet. Again, you can design your deck without any worries, and use your living space regardless of the outdoor conditions.
Aluminium decking is low maintenance
The maintenance of an aluminium terrace does not require regular intervention on your part. At most, it is recommended that you use the water jet from time to time to quickly clean the few food stains that may occur. For the rest, the maintenance of the colouring is perfectly stable over time, which will save you additional maintenance costs.
Aluminium is therefore an ideal material for garden and outdoor areas. It can be found everywhere and on many occasions, thanks to its impeccable mechanical properties and its pleasing aesthetics, which do not fade with the years.